1
« on: June 08, 2019, 12:21:15 PM »
Hey folks,
I'm a newbie here, and a newbie to the Rhodes, so I apologise in advance if the question I'm about to ask are obvious, and/or been covered before!
Quick back story:
I'm servicing/repairing/modding a 77' MK1 73 for a good friend if mine. Ive already done the bump mod, and replaced the hammer tips, and about to replace the tone bar screws and grommits in preparation for voicing and tuning.
Angwho, Ive wanted one of my own for so long, and having his to work on was unbearable knowing I'd have to give it back, so I bought one for myself!! Found a 79' Mk1 73 being sold by someone else I knew, and he was 100% with its state and condition, which isn't very good. With it being a 79' it has the factory bumps on the key pedestals which is great. Ive replaced the damper felts as they were shot, and Ive got a tone bar screw and grommit kit ready for this one too. The only thing with this one is, is there are more dead pickups than good ones. I can't see any visible breaks in the pickup wiring, but I'm going to re-wire it anyway.
My question is related to the red wire at the top end of the harp and where it connects, as there is a difference in the 77 Im doing for my mate, and my 79, and I'm not sure which one is right, or if they both are. Here are the pics:
His 77' mk1: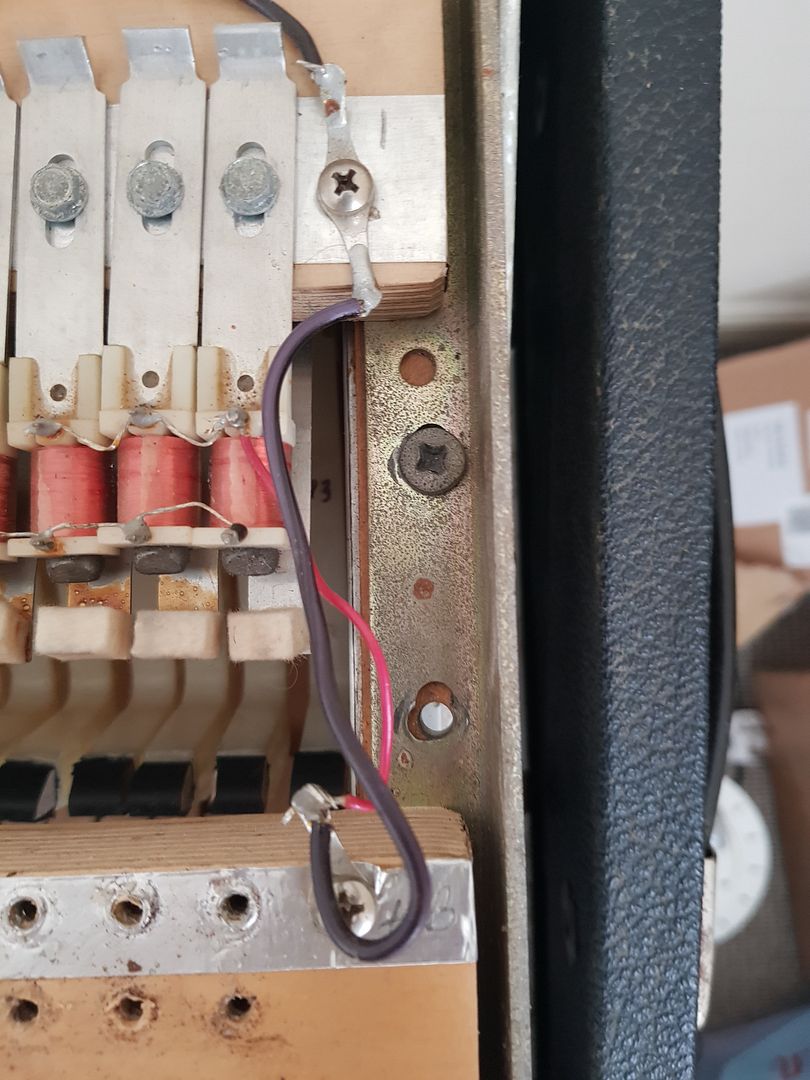 My 79' mk1: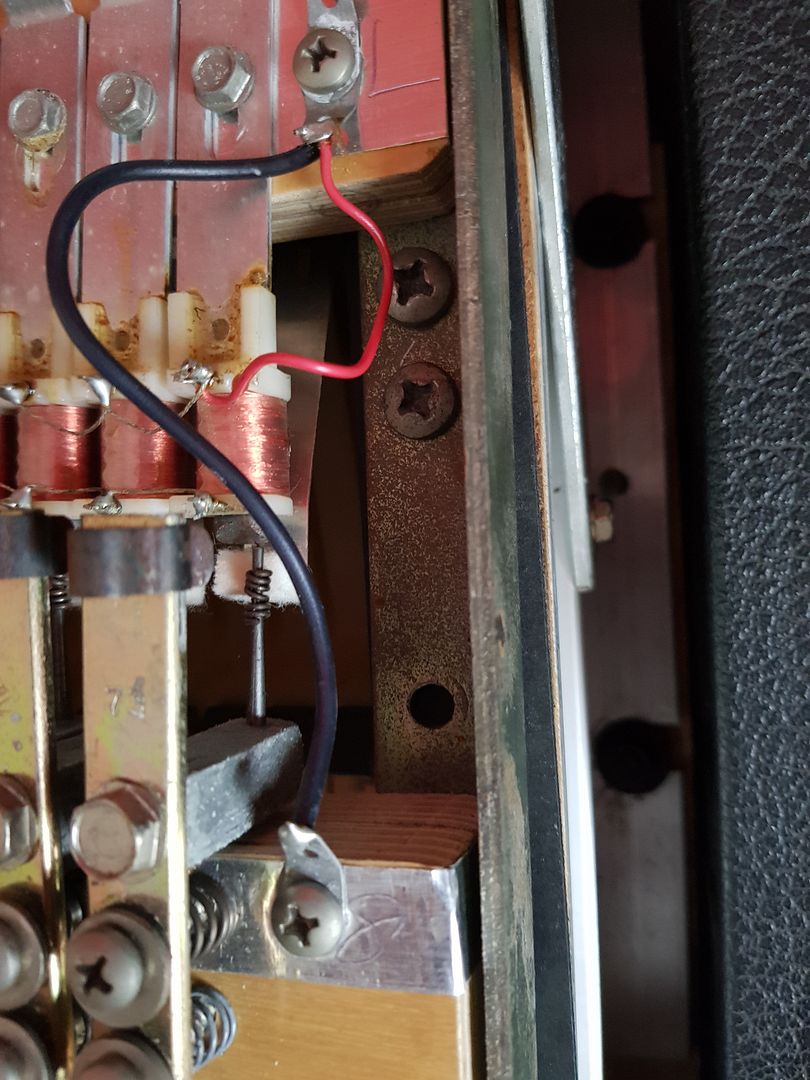 My other question is, when measuring the resistance of each pickup, (probe of meter on each side of one pickup) what number should I expect to see?
There are differences all over the place on mine, consistant on my mates (which I'd expect as his pickups are sounding fine). His read on average avout 0.50.
Ive done the screwdriver test on both pianos (his all pop) - although not very very loudly. Some of mine do, most don't, and the ones that do, some don't actually play when its plugged into an amp.
Help! (And many many thanks in advance)
Newbie Glen