1
« on: February 17, 2017, 02:45:11 PM »
Hi everybody,
I've just scored a nice mini combo organ and the only information i found on the internet is that page :
http://www.worthpoint.com/worthopedia/1960s-gem-italian-combo-organ-vintage-90597325
The organ itself is really minimalist in its design, no sound tabs, fixed vibrato... and the lower keys (Bass note on standard combo organ) just repeat the upper octave. I think its stock design, because in the link I posted, the guy describe the same particularity.
I'm not familiar with Divider organ, but i just want to know how difficult could be to extend octaves down instead of repeating the higher octave? Unfortunatly, I don't have any schematics of this thing and it's not listed on ''Combo Organ Heaven''.
Here's some pictures :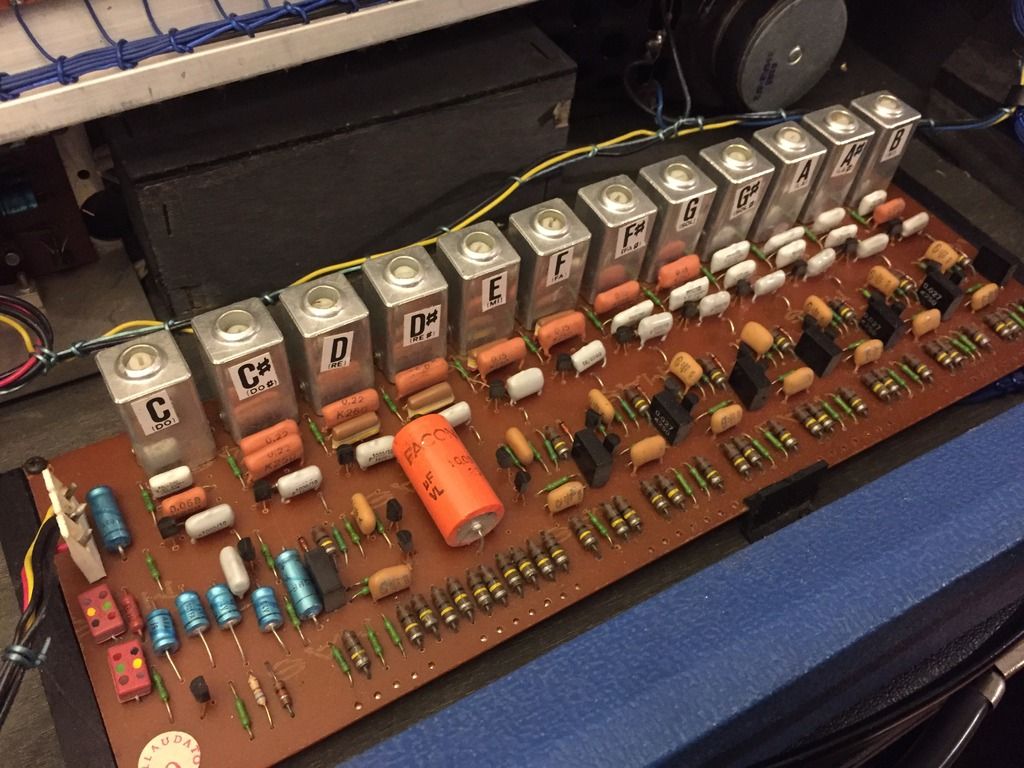 Thanks a lot,
Téhu